Same-day Notary Services in Seminole, FL
Do you need an important document notarized or served after normal business hours? Call Accel Process Service, Inc., today. We are here before, during, and after normal working hours and on weekends. We're located in Seminole, FL, and we serve the surrounding areas, including Largo, FL.
Why Do You Need Notary Services?
A notary's primary job is to ensure a fair and honest contract. A notary is always impartial and fair, and they never have any self-interest in the screening process. They can certify the execution of important documents so that you know the documents will go through.
But when do you need to hire one? Many legal contracts and documents require you to sign the document, and many of those documents need to be witnessed. A notary provides this professional service. For instance, if you plan to buy a home, you'll need to sign numerous documents during the home closing process. Those signatures need to be witnessed, and a notary from Accel Process Service, Inc., can help.
Another process that benefits from the services of a notary is with your estate. A notary will ensure that the document is authentic, accurate, and certified.
Why Should You Hire Us?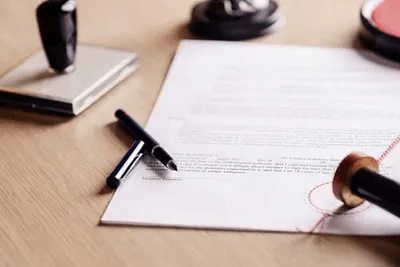 Accel Process Service, Inc., has been serving the residents of Seminole, FL, for over 10 years now, and we're dedicated to providing you with fast, reliable service using Pinellas County Sheriff-appointed process servers and notaries, certified by the state of Florida. We offer same-day notary services at our Seminole, FL, location.
Our team is also always honest and upfront with you through our efficient communication. We make the notary process easy for you. Contact us today at (727) 492-0651.